Pink Pianos Party

| Photographer
Partnering with the Open Arms Foundation, Howl at the Moon renews its dedication to the fight against Breast Cancer every year at the Pink Pianos Party. The event features Howl's famous dueling pianos & live music show, plus specialty drinks for the occasion, exciting raffle prizes, special guests and much more. It's the most exciting — and most impactful — party of the year.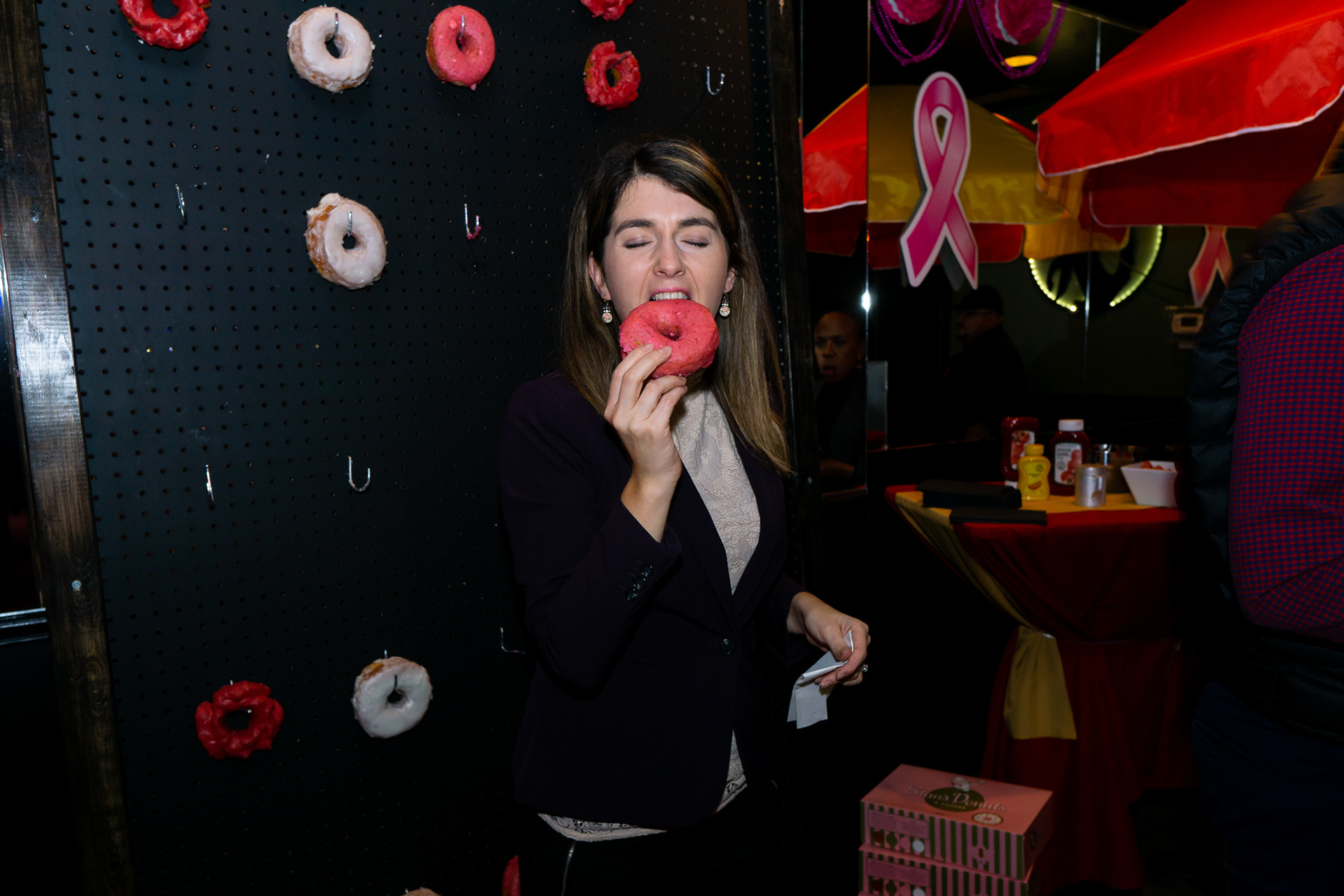 Stars & Stripes Party

| Photographer
What's better than barbecues and fireworks when celebrating the USA's independence? How about a thrilling live music show filled with the crowd's best requests?! Howl at the Moon's Stars & Stripes party got the crowd in the perfect mood to party with all of their favorite people. It didn't take long for this crowd to get howlin'!
Chicago Advertising Federation Young Professionals
Yes You Cannes: Year 2

| Photography
The most exciting panels & networking events allow you to leave feeling like an expert on even the most niche subjects. My second year covering the CAF YP "Yes You Cannes" panel focused on how to navigate the increasingly strange world of Influencer Marketing, with insights coming from account executives and directors to star influencers alike. 
Business Casual

| Photography
We've all been there. Office holiday parties, corporate snoozefests — Five to Nine wanted to turn all of that on its head. The after-work lifestyle brand took their office space and turned it into "The Office Party That Doesn't Suck". Once the DJs, hoverboards and basketball hoops came out, you knew they definitely weren't joking.
Relax // Rewind | Photography
Sometimes nostalgia can feel like a stretch — which is exactly what Five to Nine promised. "Relax // Rewind" was hosted by the after-work event production brand to disrupted the typical serenity of a Yoga class with 90's video games and funky colors. This created an inclusive environment that allowed guests to have a blast while getting in an outstanding workout and experiencing the freedom of Yoga.